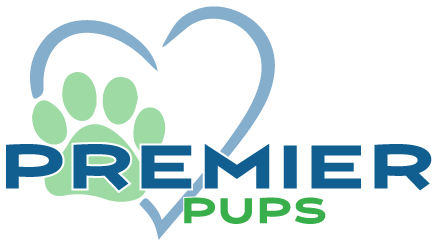 Nov 25, 2020 – Johnstown, Ohio: Today, Premier Pups; a dog adoption company operating in Ohio, announced that it would be placing a collection of mini Aussiedoodle puppies for sale starting November 18. The group currently consists of three Aussiedoodle puppies, though this number is expected to grow as Premier Pups strives to offer the top collection of puppies for sale in Ohio. All puppies are currently up to date on vaccinations and received individual vet inspections prior to their adoption dates.
Of the company's upcoming collection, [speaker] said, "We are incredibly excited to put these gorgeous Aussiedoodle puppies for adoption and help them find their forever family. No matter where they go, we know they will fill the lives of their owners with endless joy."
At 6.4 weeks old each, prospective owners can decide between the following three puppies:
Anna, a female with black-white fur, weighs 2lb 11oz, and can be adopted for $2,195

Athena, a female with golden-white fur, weighs 2lb 5oz, and can be adopted for $3,795

Ari, a male with brown-white fur, weighs 2lb 12oz, and can be adopted for $2,995
The puppies are carefully chosen from reputable breeders across Ohio. All breeders are USDA certified and raise the puppies in a healthy environment, where their physical and emotional needs are met. The health, well-being, and temperament of the puppies is extremely important, and the team at Premier Pups works hard to meet these needs.
Customers can also read reviews, browse through a gallery of photos, and find a puppy with a disposition that matches a variety of different lifestyles. All the puppies are fascinating, joyful, playful and graceful. For more information or inquiries, visithttps://premierpups.com/mini-aussiedoodle-puppies-for-sale. Feel free to call at +1 740-809-3074 or email at sales@premierpups.com
Puppies in the release are available for a limited amount of time. However, Premier Pups strives to find the right puppy along with having many options to choose from.
About Us:
Premier Pups appreciates and celebrates the difference puppies can make in the quality of one's life. It is more than just selling puppies, it is about the entire experience, from start to finish. Premier Pups carefully selects and develops the network of breeders and coaches the clients on how to properly get their puppy settled into their new home. Premier Pups' mission is to deliver the nation's premier puppy adoption experience.
Contact Detail:
Company Name: Premier Pups
Contact Person: Media Relations
Email: Send Email
Phone No: +1 740-809-3074
Address: 13298 Miller Road Johnstown, OH 43031
Country: United States
Website Url: https://premierpups.com/


Source: www.PRExhibition.com