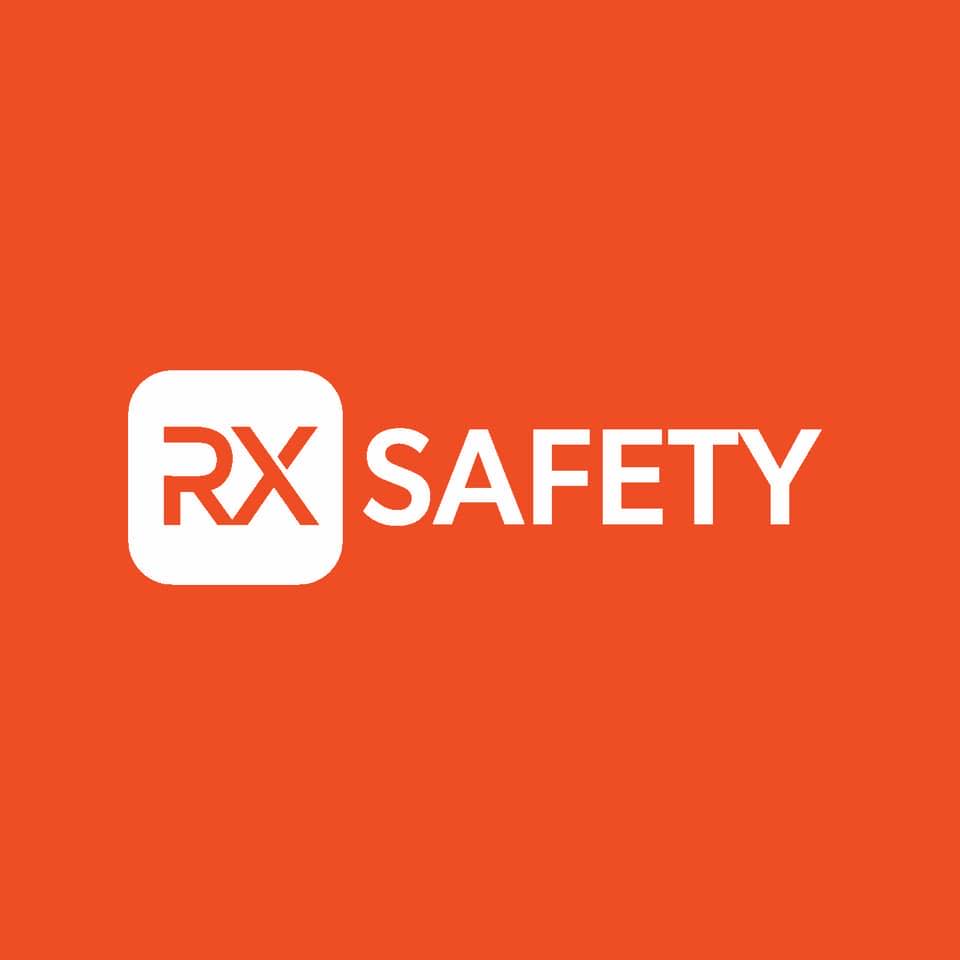 05/25/2022 – Middlesex, NJ: Rx Safety likes to ensure that there are some standards when it comes to our prescription safety glasses. However, an element that is often overlooked is protection based on droplets or dust, which can be the most dangerous components to land in our eyes, and we cannot always expect them.
Whether it's everyday dust, mold, asbestos, or molten debris coming at our eyes, the safety glasses must be appropriately rated.
That's why the safety glasses that we recommend below go through rigorous testing before they hit the open market to ensure that when you are wearing one of them, they will protect your eyes in all the right ways. This is meant to ensure that if your eyes are exposed to extreme conditions wearing prescription safety glasses with D3/D4 rating, they'll be protected.
T9603 Safety Glasses

These beautiful wraparound style frames support medium to large-sized heads. They come in either orange and clear or black and transparent frames, and those frames can handle high prescriptions. The added side guards offer enough protection for prescription safety glasses.
That protection also comes in the form of ANSI – Z87+ and D3/D4/D5 ratings for the T9603 Safety Glasses. The first rating helps with high-velocity impact projectiles. The D ratings help with particles coming in ranging from droplets to dust, and with the D5 rating, fine particles as well, adding that level of protection you don't always know that you don't always know you need.
There's no comfort lost with the temple guards and adjustable nose pads, allowing for the right fit and security every time.
ONGUARD 800 Prescription Safety Goggles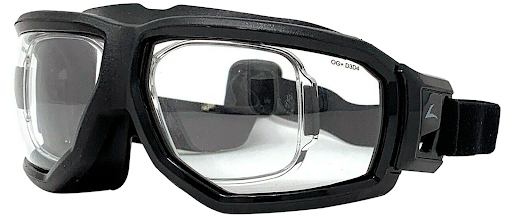 If you're looking more for a pair of goggles instead of safety glasses, then the ONGUARD 800. With a thermoplastic rubber lining, they can offer that D3/D4 rating against droplets and dust splashes.
They also are strong and come with impact resistance with their ANSI Z87+ ratings. That thick rubberized coating is throughout the entire goggles and offers that protection and rating while providing a cushioned layer for those long days when you'll need to wear them.
These goggles can come with prescription lenses and also comes with an adjustable strap. Combined with the large frame and wraparound design, they'll fit nicely over your eyes and partially on your face, adding to their protected area.
Liquidator Goggle with Fans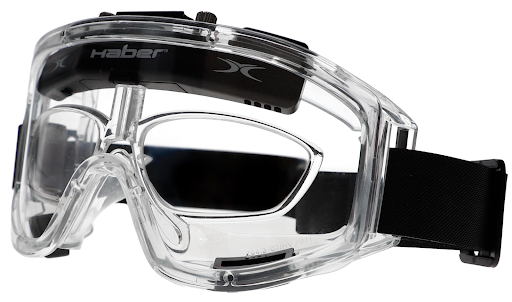 For those that have issues with their lenses getting fogged up, consider grabbing a pair of these Liquidator Goggles with the removable fan. From Haber Safety, these can also have prescription safety lenses inserted when needed, adding a new layer of flexibility to these safety goggles.
These goggles are also anti-scratch, anti-static, and offer some UV protection to boot. They're incredibly lightweight and durable, coming with an ANSI Z87+ rating and, of course, D3/D4 dust and droplet protection. Don't let the heat impair your vision, and consider these pairs of goggles when it gets too hot or humid.
These also come in an excellent, clear design with an adjustable headband for optimal comfort.
About Us:
Rx Safety is an American manufacturer of affordable prescription safety glasses and performance eyewear. A family-owned and operated business, with a state-of-the-art digital ophthalmic lab and the online store providing affordable, top-of-the-line prescription safety glasses, sunglasses, and performance eyewear on the market. All the safety glasses always meet or exceed the ANSI Z87+ standards for high impact, to be safe and secure while working in any kind of hazardous environment. Besides standard safety glasses, we offer a broad selection of prescription shooting and tactical glasses, prescription youth sports glasses, fishing, and motorcycle glasses designed and tested to meet our high standards. As an authorized distributor of Wiley X, Bobster, ESS, and BodySpecs, Rx-Safety.com offers a full line of prescription safety glasses straight from the manufacturer at wholesale prices. Feel free to call at 732-356-1493 or email at service@rx-safety.com.
Like us: https://www.facebook.com/RxSafety/
Follow us: https://www.instagram.com/rx_safety/
Subscribe us: https://www.youtube.com/user/RXSafetyVideos/
Retweet us: https://twitter.com/RXSafetyEyewear/
Contact Detail:
Company Name: RX Safety Glasses
Contact Person: Ryan Phillips
Email: Send Email
Address: 123 Lincoln Blvd, Middlesex
State: NJ 08846
Country: United States
Website Url: https://rx-safety.com/


Source: www.PRExhibition.com