07/21/2022 – Lutz, Florida: As you may already know, at Attenutech, we're always ready to offer the most comprehensive selection of protective equipment for patients and those using highly sophisticated equipment. That's why we're always looking out for what's new and available and are happy to announce that we're ready to start offering some fantastic eye shield products.
We're offering four distinct options that help protect the eyes and steal them away from any issues that procedures could cause in the eye area. Our four main products are as follows: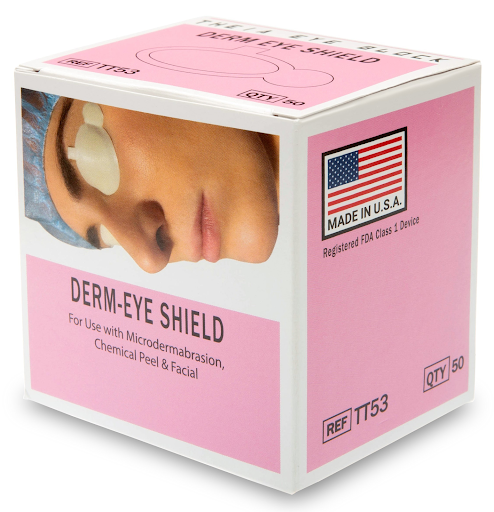 Each of these has specific functions that help to provide ample protection, whether it's from debris and dirt with the dermatologic eye shields or protection from lasers and bright lights from our other offering.
All the products are third-party certified (beyond the company that manufactures them). In addition, all the products are also Class 1 Medical devices with both FDA and EU certifications allowing for usage in many locations.
They are manufactured by a US-based company with the full intention of creating products that are built to protect your eyes. The company behind it is called Theia Eye Block, appropriately named after the Greek goddess of sight.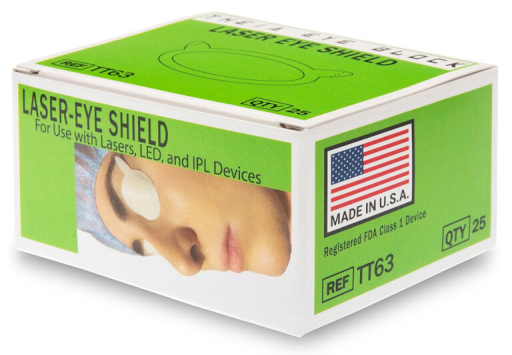 Ease of use
Even though protection is paramount, it's also important for users to feel comfortable with using any of these products. These eye shields are some of the easiest to use applications out there and come with secure locking mechanisms on the side and an easy-to-remove system through a vertical application. This requires minimal training or knowledge to apply these properly, allowing for fast application and getting ready to use the product itself.
In addition, they're universally acceptable to anyone and won't cause any issues with long-term usage, something to consider when it comes to the anesthesia eye patches, as those are meant to be worn for several hours at a time.
All these products are latex-free, so those with a latex allergy need not worry. In addition, they're also made with hypoallergenic materials to help ensure no irritation. These all help keep the eye moist when applied and not dry out, leading to abrasions and unintended sore or damaged eyes.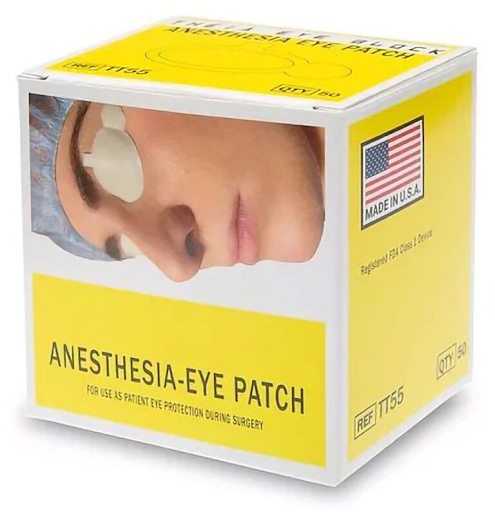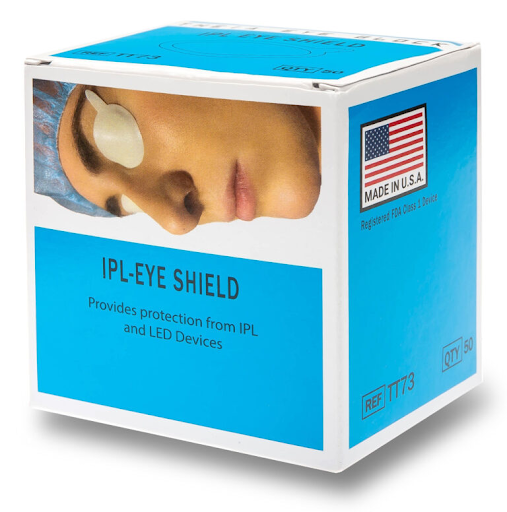 Excited to launch
We're thrilled to be able to have these as part of our overall product suite as they're a necessary item for many types of offices, such as dermatology or cosmetic locations, or even for those surgical suites in major hospitals. They're a great way to have medical professionals handle their jobs without worrying about any type of issues or damage caused to the eyes during a procedure.
No one wants to have dry or sore eyes on top of an extensive operation that lasted several hours. Nor do they want to have chemical peel products get into their eyes when they're getting a facial treatment on them. So when you utilize these products or any in our long list of items, you'll know you're getting quality that works.
About Us:
AttenuTech provides radiation protection products for physicians, techs, nurses, and staff who utilize Fluoroscopy for imaging procedures. At AttenuTech®, we are dedicated to implementing the best radiation protection in high-risk surgical environments. With a manufacturing presence in the United States and Europe, we guarantee the highest quality of products and services in the radiation protection industry. We provide affordable and applicable solutions through state-of-the-art technologies and modern equipment. All AttenuTech® products are CE Certified, and manufactured with strict adherence to applicable laws, standards, and regulations, assuring the highest levels of protection, confidence, and quality.Contact Information:
Like us: https://www.facebook.com/attenutech/
Follow us: https://www.instagram.com/attenutech_radiationprotection
Retweet us: https://twitter.com/attenutech
Contact Detail:
Company Name: AttenuTech®
Contact Person: Ryan Phillips
Email: Send Email
Phone No: +1 813-909-8330, 1-800-757-2703
Address: 24008 State Road 54 Lutz
State: FL 33559
Country: United States
Website Url: https://www.attenutech.com/


Source: www.PRExhibition.com