The versatile treadmill with smart home integration and intelligent Pit Pat app turns working out into a fun online race.
New York City, NY —STAR POWER, a home fitness company created by joyfit, is launching its innovative treadmill, and the STAR POWER treadmill is more than a traditional treadmill. With the world's first fully integrated online racing treadmill, users can race alongside friends and family, famous athletes, entrepreneurs, celebrities and people from all over the world!
Unlike other connected fitness brands, STAR POWER has its own intelligent Pit Pat app to supplement the workout. Pit Pat app is an online gaming platform that allows people to run from home while enjoying gamified exercises at the same time. Furthermore, the STAR POWER treadmill allows users to enjoy an immersive and fun workout, experience high-tech gamified features such as AR Running, and win real rewards by participating in tournament rounds with the Pit Pat app.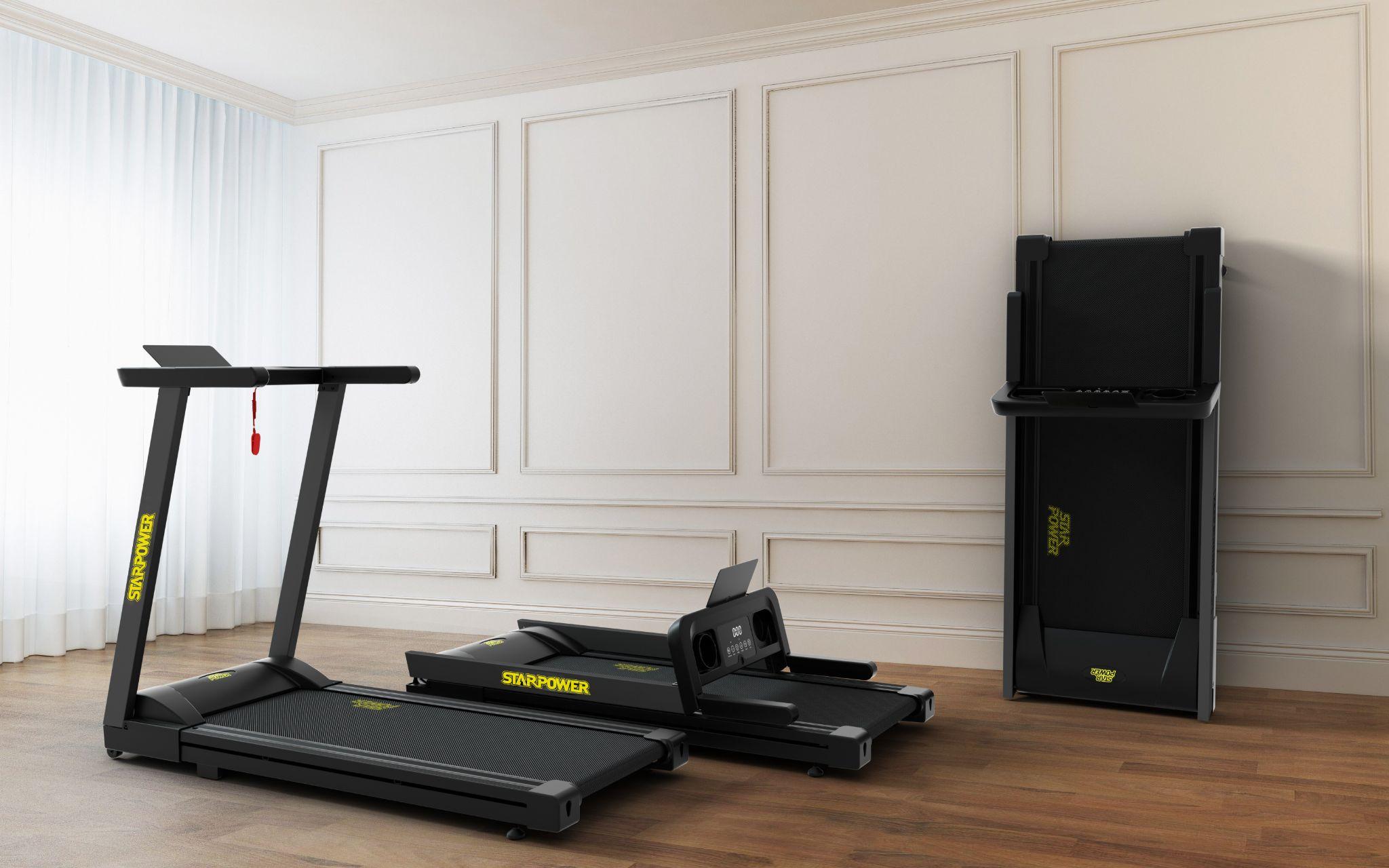 Moreover, the Pit Pat app allows users to check their running time, pace, distance, and calories at their fingertips and monitor their heart rate with the free activity tracker. Thanks to voice wake-on technology, users can tap and run on the treadmill using the complementary smart bracelet. In addition to the gamified features that allow users to have fun and motivation to maintain a consistent training habit, users can chat online with other runners via text or voice during running events. The goal is for users to indulge in the fun of running, hence, the large Pit Pat community allows users to share their running experiences and encourage each other to receive a bonus from their continuous runs.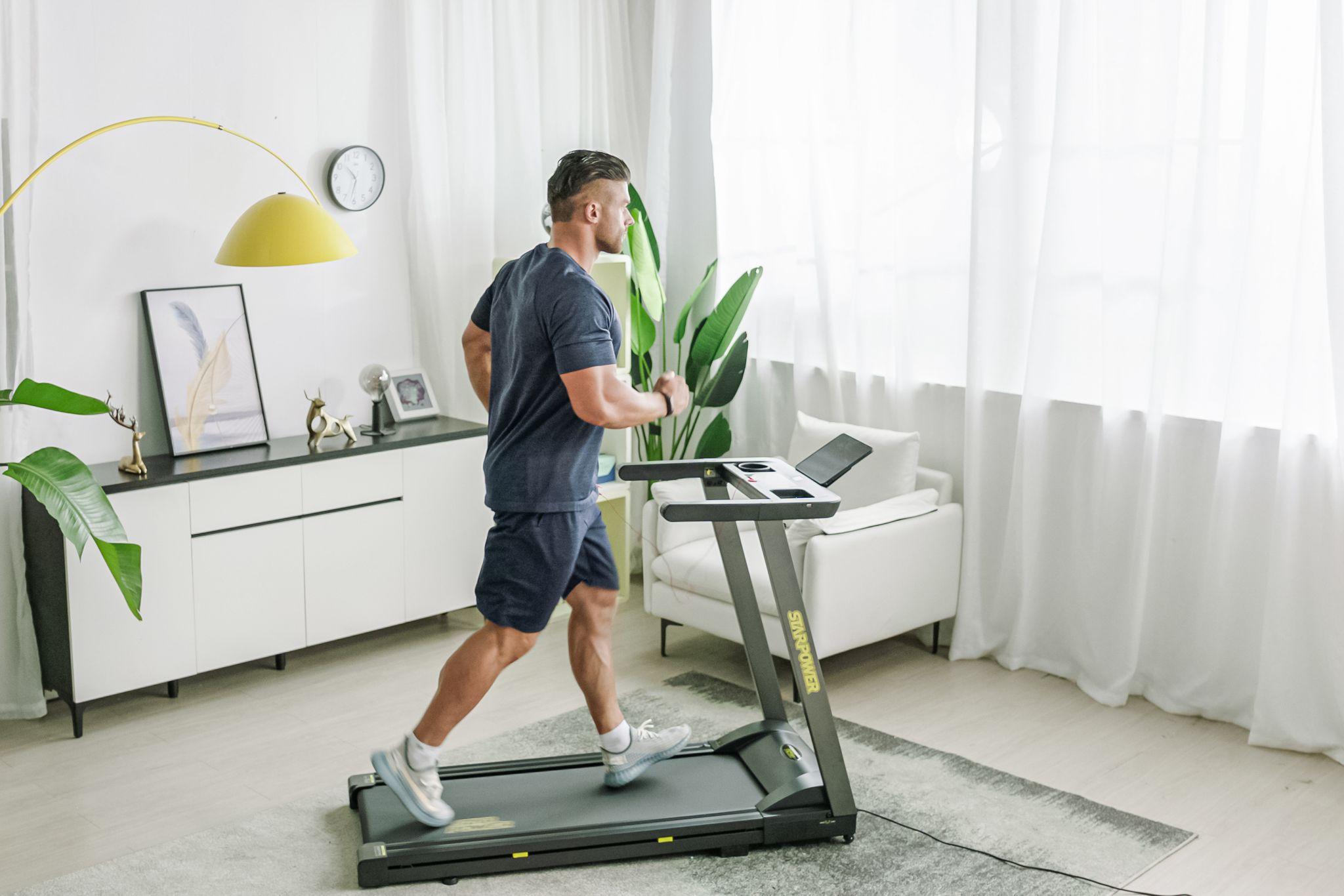 "We want to use the technology to redefine connected fitness and build a growth company for fitness innovations, as we are committed to inspiring our users to lead healthier lifestyles," says the founder of STAR POWER.
A Modern Gym At Home
Compared to other heavy and bulky treadmills on the market, the STAR POWER treadmill features a sleek, futuristic, and lightweight design. The compact and lightweight structure of the STAR POWER treadmill is light enough for users to move into the storage or lift and place it against the wall without training. Not to mention, the STAR POWER treadmill can be folded vertically, making it easier for the user to store at home or in the office, requiring less storage space. Combined with the rolling wheels on the front, it helps the user move the treadmill more smoothly and effortlessly.
In comparison, the STAR POWER treadmill uses diamond structures to increase friction for a better running experience and adopts double-layer running belts to increase treadmill stability. In addition, the shock absorption system is equipped with high polyethylene to ensure the safety of the user.
The founder of STAR POWER reveals, "Not only do you have the chance to compete, but by giving you the tools to challenge yourself, we hope to motivate you to win every challenge life throws at you … on or off the tread."
Running Events and Personal Training
STAR POWER offers runners of all levels technical excellence and unparalleled confidence to give their best. Embedded with 5 different running events and personal training modes, the STAR POWER treadmill takes daily home training to the next level. To increase training performance, STAR POWER tracks and analyzes users' running data accurately and helps them customize their own training plans.
Official Events: Initiated by STAR POWER Official to allow players to compete for real prizes and rewards.
Multiplayer Running Events: Players can win real rewards and prizes by ranking.
PK Run: Players can run against friends and family or with worldwide online players 1v1 to win real prizes and rewards.
Milestone Run: Players win a bonus by accomplishing the goal in a limited time.
Ranking Challenge Events: Players can win a bonus by beating other players' rankings.
Pit Pat 2.0
STAR POWER is currently developing Pit Pat 2.0. In addition to the features, STAR POWER will optimize the real-world running experience, create more social connections and bonus competition modes, and provide users with more intense competition.
Specifications
Class Rating: HC
Speed Range: 0.6-7.5MPH
Peak Horsepower: 3.0HP
Rated Frequency: 50/60Hz
Max Load Weight: 300LBS
Rated Voltage: 110V
Material: Alloy Steel
Maximum Payload: 300 Pounds
Deck Length: 45.5 Inches
Deck Width: 16.5 Inches
Bluetooth: Yes
WIFI: Yes
USB: Yes
APP: Pit Pat
Data Provided: Distance, Running Time, Elevation, Steps, Calories, Fat Burned, Pace Graph, Heart Rate
About STAR POWER
STAR POWER was founded to give each and every runner the opportunity to train consistently, fairly, and confidently. The team is committed to providing home fitness services and creating a fitness atmosphere for fitness enthusiasts constrained by time and location. STAR POWER's next-generation treadmill records training data and allows users to participate in a small friendly competition or experience an immersive training experience in 3D that will help users level up their fitness skills. But it's not all games. STAR POWER was invented so that training is not only about fitness but also about having fun along the journey.
The STAR POWER Treadmill will be available on Indiegogo on August 11 at an early bird price.
Contact Detail:
Company Name: Star Power
Contact Person: Media Relations
Email: Send Email
Country: United States
Website Url: http://www.starpowergym.com


Source: www.PRExhibition.com