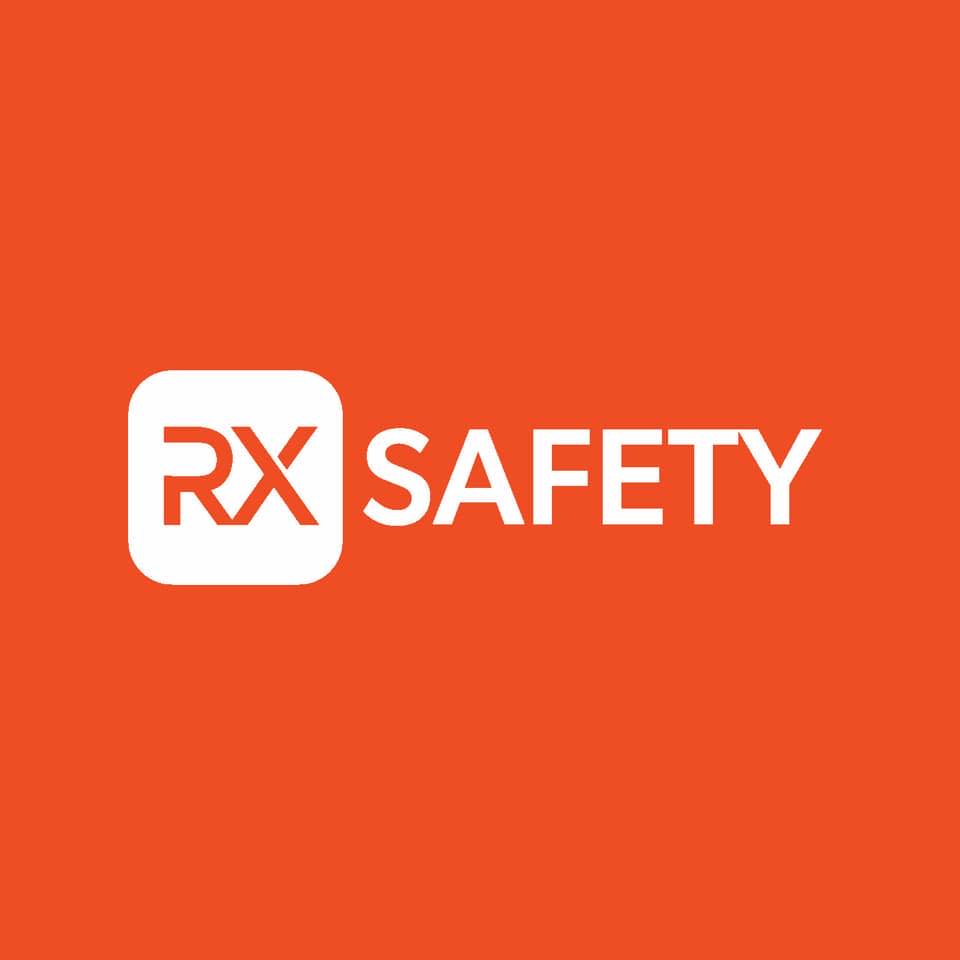 04/03/2023- Middlesex, NJ: Different tints on safety glasses have different applications. There are simply some options that can be a better choice, depending on the overall usage of those safety glasses. This is a mini safety glasses lens color guide to help you better understand selecting the best-tinted safety glasses. This way, you'll know whether you should get orange or yellow-tinted safety glasses and for what that purpose is.
For example, if you're looking for tinted safety glasses for the outdoors, you're looking at a mirrored blue or a smoke shade. Smoke or Espresso lenses will also help to reflect colors and see what the true colors should be.
Suppose you're in a hazardous work environment with shifting lighting indoors and outdoors. In that case, going for a polarized mirrored lens finish will help reduce glare and fatigue and handle the various changes in lighting conditions. This can be especially useful when transitioning these areas with heavy machinery and equipment.
Let's look below at some safety glasses with different tints for different situations.
Warden Safety Glasses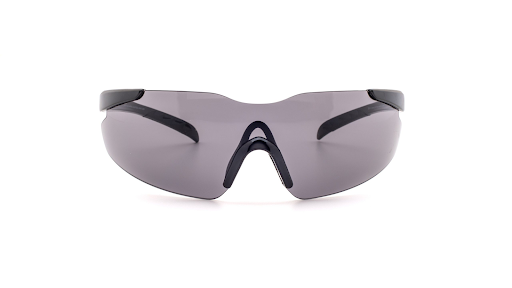 A perfect outdoor option, the Warden Safety Glasses come with three different lens options. You are able to get these in a clear, Smoke Gray, or Silver Anti-Reflective lens option. At the same time, these semi-rimless frames are constructed with TR-90 nylon material, making them one of the lightest options available out there. The frame color itself is black.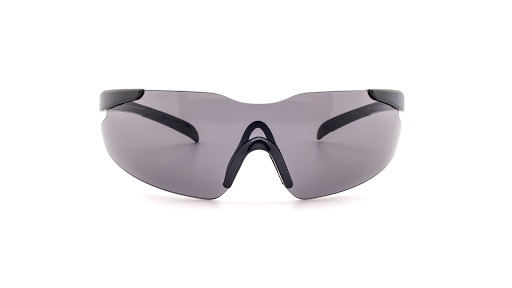 They also fit well on your face due to the rubberized temples, wraparound design, and saddle nose bridge. These also have ANSI Z87-2+ impact safety ratings making them a great pair of safety glasses.
Geardo Safety Glasses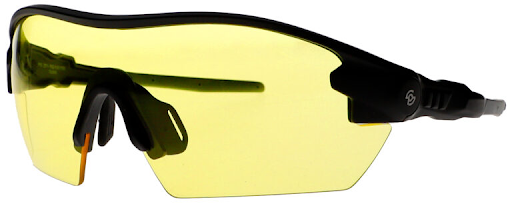 Another pair of semi-rimless safety glasses, the Geardo Safety Glasses is also great as a pair of shooting glasses. This comes from the fact that you can get these in various lens color options. You can choose from clear, gray, orange, or yellow. Remember that yellow tint safety glasses are great for outdoors and shooting because they help filter out UV rays of light and help keep your vision clear.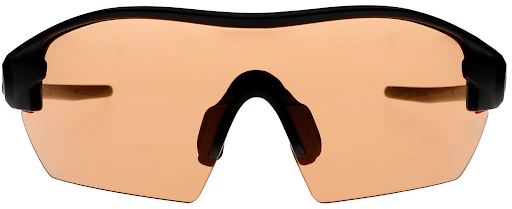 These also have reached ANSI Z87+ high impact ratings of protection. It's perfect for those needing a prescription as it can come with a prescription insert, still allowing you to take any tint of your choosing. Comfort is also considered due to its lightweight features, wraparound design, nose pads, and rubberized temple bars.
DirtyHog Safety Glasses

The DirtyHog Safety Glasses come in a wraparound design as well for the perfect secure and comfortable fit. This and the other frames thus have enhanced peripheral protection. In addition, these are rimless safety glasses, making them a lightweight choice, combined with TR-90 nylon materials to help maintain durability.

The DirtyHog also comes with temple bars and nose pads, which are rubberized. Your lens options are either a Clear or Smoke Gray option. These also come with an ANSI Z87+ impact and velocity protection rating.
As always, you can reach out to us for recommendations on the best tint based on your needs. If you have any questions, talk to our experts through our chat, e-mail us at service@rx-safety.com, or give us a call at +1 888 245 6638.
About Us:
Rx Safety is an American manufacturer of affordable prescription safety glasses and performance eyewear. A family-owned and operated business, with a state-of-the-art digital ophthalmic lab and the online store providing affordable, top-of-the-line prescription safety glasses, sunglasses, and performance eyewear on the market. All the safety glasses always meet or exceed the ANSI Z87+ standards for high impact, to be safe and secure while working in any kind of hazardous environment. Besides standard safety glasses, we offer a broad selection of prescription shooting and tactical glasses, prescription youth sports glasses, fishing, and motorcycle glasses designed and tested to meet our high standards. As an authorized distributor of Wiley X, Bobster, ESS, and BodySpecs, Rx-Safety.com offers a full line of prescription safety glasses straight from the manufacturer at wholesale prices.
Like us: https://www.facebook.com/RxSafety/
Follow us: https://www.instagram.com/rx_safety/
Subscribe us: https://www.youtube.com/user/RXSafetyVideos/
Retweet us: https://twitter.com/RXSafetyEyewear/
Contact Detail:
Company Name: RX Safety Glasses
Contact Person: Ryan Phillips
Email: Send Email
Address: 123 Lincoln Blvd, Middlesex
State: NJ 08846
Country: United States
Website Url: https://rx-safety.com/


Source: www.PRExhibition.com