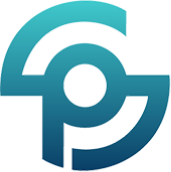 04/13/2023- Middlesex, NJ: Safety glasses for laser use have always been a bit difficult to shop for. The reason is that the best laser safety glasses are usually only for a specific type of laser within their own wavelength range. It also meant that some brands and laser safety glasses producers always created new frames with lenses of varying fits, qualities, and styles. Phillips Safety has seen this as an issue and has decided to take action on this matter.
Phillips Safety has decided to launch a new frame model, 9014, that will keep the quality design and style the same but will be available with a wide variety of glass lenses that will work on all the different types of lasers out there. This way they felt that they could focus on making an outstanding frame, and use that same frame without always redesigning it with a new type of glass lens.
What's also great about this frame is that besides the excellent quality and design that comes with any Phillips safety product, you can rest assured that they also meet safety standards ANSI Z87.1 and ANSI Z136.1, so you can feel confident that you're protected when you need it most.
In addition, these lenses come non-prescription and are made of an extremely durable plastic that helps keep the frame light. Regardless of which type of laser glasses you will need, the frame 9014 comes in black with an oval shape. They're also quite comfortable with the nose pads and temple bars being rubberized and also with the frame being slightly oversized to fit easily.
KG5 Laser Safety Glasses 9014

These come with glass lenses that are a bit clearer than other types of laser-based lenses. In addition, the KG5 comes with a visible light transmission of 75%. It also has a variety of optical density/wavelength ratings from OD 4+ to OD 7+. Feel free to see the specific wavelength ranges here.
BG38 Laser Safety Glasses 9014

The next lenses will be the BG38 which comes with slightly darker blue lenses. They come with three different optical density ranges such as OD2+ @632nm, OD 3+ @650-690nm, and OD 6+ @690-1000nm. When it comes to visible light transmission, you get yourself a rating of 55.5%.
DFIU Laser Safety Glasses 9014

Our final example of some of the best laser safety glasses is the DFIU model. This comes with five different OD ratings and wavelengths that can be found here. They also are brown glass lenses with a much lower visible light transmission rating of 21%, making them the perfect choice for the bright laser type.
Besides the options discussed above, Phillips Safety model 9014 has options for BG36, BG39+, W570, BGKG, BG3, KG5+, and BG42. That means you have all the high-quality lenses you'll need with a frame that's already designed to be one of the best laser safety glasses out there on the market. It also helps you select based on laser usage versus features of the frames, as this model already comes with all the right features. If you need help or more information about Phillips Safety's products, talk to them through their chat, e-mail at service@phillips-safety.com, or call at 1-866-575-1307.
About Us:
Phillips Safety Products Inc. is the world leader in occupational safety products. Phillips Safety specializes in safety glasses for laser, radiation, welding, and glass working among others. The Company's products include laser safety glasses, radiation safety glasses, glassworking eyewear, and welding safety glasses. Phillips manufactures other safety products, including sheeting, barriers, signs, glass, and lenses. The Phillips family has been in the occupational safety industry for over 100 years and continues to play an active role in the community. Don't hesitate to be a part of the Phillips Safety family. If you need help or more information about our products, e-mail us at info@phillips-safety.com, or call us at 1-866-575-1307.
Like us: https://www.facebook.com/PhillipsSafety/
Follow us: https://www.instagram.com/phillips_safety
Subscribe us: https://www.youtube.com/@PhillipsSafety
Contact Detail:
Company Name: Phillips Safety Products, Inc
Contact Person: Media Relations
Email: Send Email
Phone No: 1-866-575-1307
Address: 271 Lincoln Blvd
City: Middlesex
State: NJ 08846
Country: United States
Website Url: https://phillips-safety.com


Source: www.PRExhibition.com